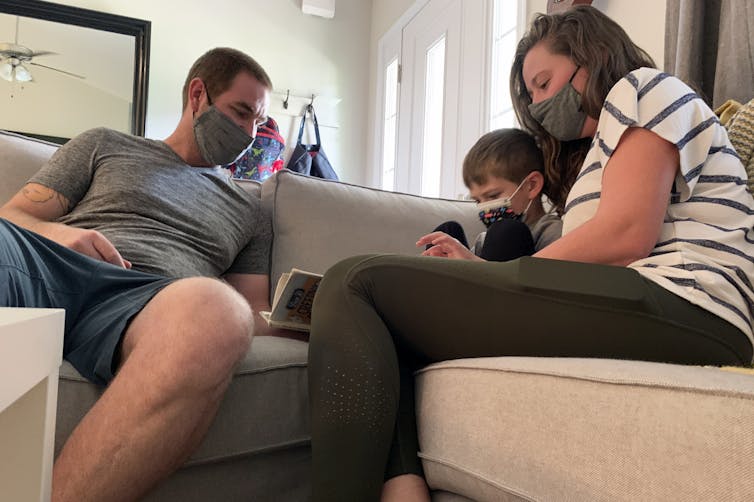 Thomas Dee, Stanford University
Student learning took a big hit during the COVID-19 pandemic. Just how much is only becoming clear nearly three years after the World Health Organization declared the pandemic and nearly all U.S. public schools pivoted to online instruction for at least several months in March 2020.
However, the data guiding the nation's efforts to help kids catch up does not generally include the students who experienced the most dramatic learning disruptions.
Nationwide testing results released in the fall of 2022 revealed that the reading and math performance on standardized tests of students who were in fourth and eighth grades in the U.S. in the 2021-2022 school year declined by historic amounts.
This dramatic evidence of learning loss has mobilized federal, state and local education leaders. The federal government has allocated US$122 billion to support state and local efforts to help students "catch up in the classroom."
Public school districts are using these resources to fund tutoring and extended learning time. And researchers are assessing the effects of these investments on standardized test scores.
However, these efforts do little to identify or target support to the children whose learning environments were most disrupted by the pandemic. This is especially so for the youngest students, who aren't yet old enough for most standardized testing.
Enrollment decline and the 'streetlight effect'
During the pandemic, public school enrollment in grades K through 12 fell by 1.2 million students. These declines were concentrated among kindergarten students and in schools that offered only remote instruction.
Similarly dramatic enrollment losses among even younger learners erased a decade of progress in boosting preschool education enrollment.
These declines indicate that the pandemic caused students to miss instructional time or undertake disruptive school switches, often in their developmentally critical early years.
However, school officials list early-childhood programs among the least popular use of available federal funds and provide no indication of targeted academic-recovery efforts for younger or truant students.
This is an example of what scholars call the "streetlight effect," in which people focus their attention on easily visible evidence – such as the test scores available for older, currently enrolled students – rather than other relevant data that are more obscured and harder to identify.
And long lags in national data reporting mean little is yet known about the learning environments of the disproportionately young children whose families avoided public schools during the pandemic. Currently, official federal statistics do not even provide basic data on private school or home-school enrollment beyond 2019.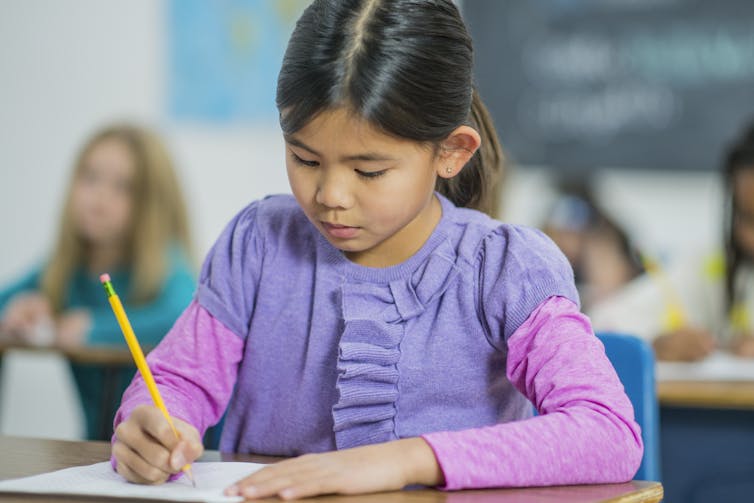 Where the kids went
My research, done collaboratively with The Associated Press and data journalists at Stanford University's Big Local News, addresses this issue.
For our analysis, we gathered state-level data on public, private and home-school enrollment for the school years from 2019-20 through 2021-22. We also used U.S. Census Bureau estimates to identify the school-age population in each state over this time period. These combined data provide insights into where the students who avoided public schools went and what it means for the nation's academic-recovery efforts.
Complete data aren't available in every state, but we have good data on more than half of the school-age population in the U.S. at the onset of the pandemic. These states also experienced public school enrollment declines that are representative of the national trend.
Some students, particularly the youngest, clearly turned to private schools during the pandemic. In the 34 jurisdictions with available data, private school enrollment grew by over 140,000 students between the 2019-20 and 2021-22 school years. However, this increase only explains a modest amount – roughly 14% – of the corresponding decline in public school enrollment.
A more surprising finding is the robust growth of home-schooling during this period. An early Census Bureau survey reported that home-schooling increased soon after the pandemic began. Our data show this initial increase endured into the 2021-22 school year when most public schools returned to in-person instruction.
In the 22 jurisdictions with data, home-school enrollment increased by over 184,000 students between the 2019-20 and 2021-22 school years – a 30% increase. For every additional student enrolled in private school over this period, nearly two entered home-schooling. This sustained growth in home-schooling explains 26% of the corresponding losses in public school enrollment.
Roughly a quarter of the public school enrollment loss simply reflects the pandemic decline in the number of school-age children in the U.S. However, people moving to new homes during the pandemic means this demographic impact varied considerably by state. In states like California and New York, which saw their overall populations fall dramatically, the percentage declines in public school enrollment were at least six times those in states like Texas and Florida, where populations grew.
New questions for academic recovery
These findings raise several new questions about what help American students will need to get their education back on track. For instance, researchers know little about the learning opportunities available to children who switched to home-schooling, or the effects of this choice on families.
Our data is also unable to locate more than one-third of the students who left public schools. That could mean that some children are not going to school at all – or that even more families started home-schooling but did so without notifying their state.
A third possibility is that the pandemic led more families to have their kids skip kindergarten. Our data indirectly supports this conjecture. The unexplained declines in public school enrollment are concentrated in states that do not require kindergarten attendance, like California and Colorado.
What we do know is the pandemic's learning disruptions occurred disproportionately among the nation's youngest learners.
Our work to understand and respond to this situation is just beginning. One possible response is to refocus some federal funding on the broad use of early screening tools to reliably identify – and address – learning setbacks years before students are old enough to take the current battery of standardized tests, which often begins in the third grade. Policymakers can also do more to locate students who are missing and to understand the educational needs of those outside the light of conventional data systems.

Thomas Dee, Barnett Family Professor, Stanford University
This article is republished from The Conversation under a Creative Commons license. Read the original article.